Incisal Edge Cover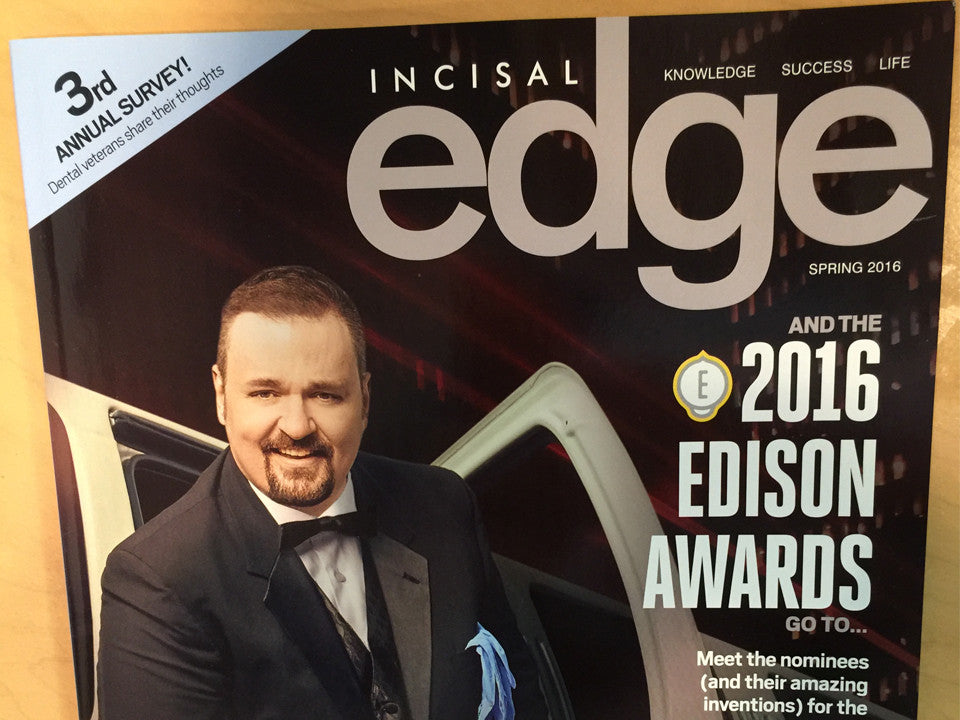 Dave Ronto, CEO of Ghost Mfg. is featured on the cover and throughout Incisal Edge's Spring 2016 Issue for his innovative Multi-Axis Spiral Suction tip.  The Spring issue of Incisal Edge features the nominees for the prestigious 2016 Edison Awards, given to true innovators within their respective fields.
About Incisal Edge
The newly-energized Incisal Edge celebrates the life and lifestyle of dental professionals and their desire to achieve great things for their patients and themselves alike — while enjoying the fruits of their success. Included are reviews of the newest, most interesting tools and techniques; inspiring profiles of doctors and customized takes on the finest things in life.
About Ghost Mfg.
Ghost Mfg. LLC is a dental device manufacturer who has developed the award-winning Multi-Axis Spiral Suction HVE dental suction tip.  The revolutionary Multi-Axis Spiral Suction tip is the first and only HVE tip on the market that prevents tissue draw-in, provides continuous suction and eliminates the need for saliva ejectors and backflow prevention valves.  For more information, visit www.masssuction.com.